When:
October 19, 2019 @ 4:00 pm – 9:00 pm
2019-10-19T16:00:00+02:00
2019-10-19T21:00:00+02:00
Where:
Nørremarkshallen
Grundet Bygade 20
7100 Vejle
Denmark

DIWALI 'I' DENMARK "Festival of Lights"
ALL ARE WELCOME
Please click here for registration: REGISTRATION LINK
We cordially invite you, your family and your friends to join Diwali 'i' Danmark fest – festival of lights on 19th October 2019 in Vejle.
This is a open event, all are welcome to join.
Diwali is all about coming together and celebrating happy moments with friends and families. We request to sign up for the event on the link given above before the 15th October 2019.
Authentic Indian food from different parts of India and other stalls. Choose and Pay the food from different stalls. Payment by MobilePay/Cash only.
ENTRY FEE: 50 DKK per Adult (Registration Must) & Kids below 12 years FREE. 
(ENTRY FEE Payment done only through ONLINE PAYMENT mode, NO Registration at the Entrance)
Following are the details of the event:
Date: 19th October 2019 (Saturday)
Time: 16:00 to 21:00
Venue: Nørremarkshallen, Grundet Bygade 20, 7100 Vejle, Denmark – incl. FREE PARKING (3kms from Vejle St and 2km from E45 Vejle N exit).
Also, please let us know if you would like to participate in any of the cultural events (Adults as well as Kids) like dancing, singing, etc. at indianassociationofdenmark@gmail.com or call us on +45 71 69 48 56.
Please click here for registration: 

REGISTRATION LINK
Choose & Pay food from different parts of India in Stalls –

Payment by MobilePay/Cash
If you are interested to have games stall at the event, welcome to write us with your concept and price to indianassociationofdenmark@gmail.com before 10th October 2019
Please click here for registration: REGISTRATION LINK
PROGRAMME SCHEDULE (subjective to change slightly – update follows):
16:00 – 16:30: Welcome
16:30 – 17:00: Diwali Inauguration – Introduction/Networking
17:00 – 18:15: Cultural and Fun activities
18:15 – 18:30: Basic fire Crackers fun (Children) – Depends on climate / Group Photo
18:30 – 20:30: Food
20:30 – 21:00: Thank you.
Please click here for registration: 

REGISTRATION LINK
FOOD STALLS, CULTURAL ACTIVITIES, KIDS SURPRISE ACTIVITIES, MORE & MORE
Please click here for registration: 

REGISTRATION LINK
Please click here for registration: REGISTRATION LINK
SPONSERS: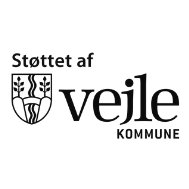 Please click here for registration: REGISTRATION LINK